About
Corporate History
AsterionDB has accomplished what no other company has – we have merged the storage of structured and unstructured data and all of the logic required to work on that data within a unified platform – the relational database. We use the Oracle database to store any type of user data file that would otherwise be stored in the file system or a more modern unstructured database.
What we are able to do is move all of your data files out of the directories and into the database. We then keyword/tag your 'objects' allowing you to query and retrieve your data files. Instead of the rather limited ability that exists in the traditional file system you now get a much richer environment to describe your data – making it easier to catalog and retrieve information.
From a security angle it's pretty simple – if there are no PDFs in your directories how does a hacker steal your information? How does a virus or ransomware propagate? AsterionDB has created an entirely new architecture that removes the roadmap used by hackers while at the same time stopping the propagation of viruses and ransomware! To make matters worse, we drive down the threshold between intrusion and detection – that sure would have been helpful for some of those hacks that went on for years before they were detected.
How did AsterionDB do this you might be asking? Quite by accident I must admit. It wasn't until after I (the developer and founder of AsterionDB) had gone down a road, not knowing where I was going, and navigated a few turns that I looked in the rear view mirror only to realize I had invented the technology that replaces the traditional file system. What…me? I did that? It took a while for it to set in but I have come to accept that I killed the traditional file system. I'm sorry.
I've got a very diverse background – over 36 years of programming experience. In the 90's I made my living with telecommunications software in the Oracle marketplace – IVR, ACD, VOIP, computer based faxing etc. In 2007 I investigated making some changes to the software I had first created in 1992. To make an already long story a bit shorter, I discovered an innovative technique that I can use to make the database smarter. When you have a smarter database it can do things that normal database can't. That is a good thing.
The telecommunications software had run it's course and I had to pivot. So, I created a general purpose tool called the AsterionDB Database Plugin Server that allows me to plug foreign logic into the DB. That led to integrating FFMPEG, a multimedia toolkit into the DB. That gave me the ability to recognize and manipulate any multimedia format which then led to storing HD video in the database.
Naturally, I wanted to watch my videos that were now in the DB. Looking for a web server that could stream from a DB I found none – so I wrote one. I created a purpose built (patented) streaming server, DbStreamer, that just streams content from databases. This gave me the ability to stream video, images, audio, archive files – you name it – straight out of the DB. Nice!!!
Then, the problem became, people like to transcode their videos from one format to another and that's when the big discovery took place. You see, I didn't want to export the data from the DB into the file system just to shove it though the transcoder, take the output and put that in the DB, clean up all of the artifacts. That seemed crazy. The only obvious thing to do at that point was to write a file-system gateway (yes…patented too). DbObscura allows me to generate filenames on the fly for input and output – feed those to the transcoder (FFMPEG) and it never knows that it's reading and writing to and from the DB.
Once I did that I soon realized I had the silver bullet needed to take out the traditional file system. I can move all of your data files into the database, stream them out and access them natively as if they were a file. What good is it to move a spreadsheet into the DB if you can't edit it directly? With AsterionDB, you can!!!
For example, we can use LibreOffice/OpenOffice to edit a spreadsheet directly in the database. So, if I can take your existing programs and use them right out of the box without change then I'm halfway there.
There you have it folks. An all encompassing architecture that can at once manage structured and unstructured data seamlessly while at the same time encapsulate all logic (remember, we made the DB smarter) required to operate upon that data.
The net result is:
Incredible simplification of systems
Reduced component count
Less hardware
Increased security
Simplified backup and restore procedures
Decreased auditing requirements
Easier patching
Happy programmers (probably the most important thing)
Happy administrators (probably the next most important thing)
Leadership Team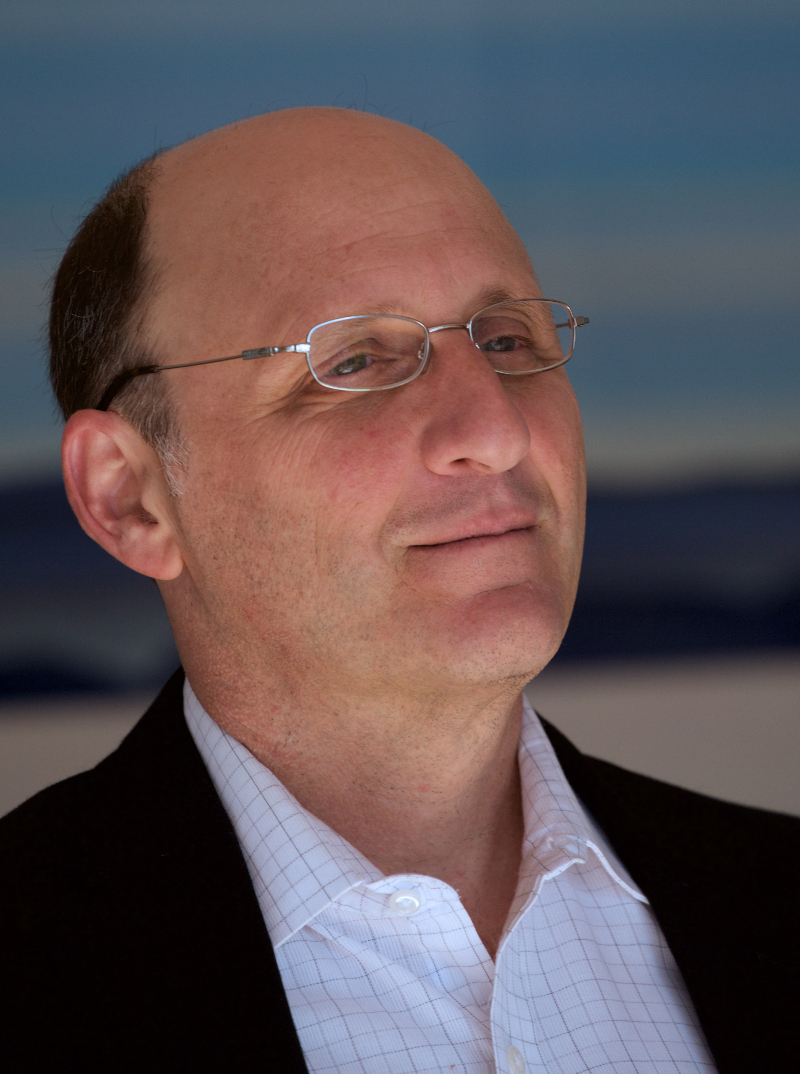 Steven Guiford-Founder, CEO/CTO
Mr. Guilford has over 38 years of experience working in the software industry. He is fluent in all phases of software design and implementation. His Oracle expertise dates back to 1984. His professional specialty can best be summed up as being a system integrator and a programmer's programmer. He has written and published many tools and application systems that are targeted for use by mid-level programmers.
Mr. Guilford has invented and received patents for the following technology components:
9,740,779 – System, Method and Program Instructions For Tying Together A Media URL and Multimedia in a Database.
10,089,315 – Systems, Apparatus and Methods for Accessing Data From a Database As a File.
10,489,467 – Apparatus and Method for Tying Together an HTTP Request and Multimedia in a Database.
10,496,709 – Systems, Methods and Program Instructions For Calling a Database Function with a URL.
These patented technologies are employed in the design and implementation of AsterionDB. AsterionDB is a container residing in an Oracle database that manages unstructured data. The patents cited above enable AsterionDB to stream content directly from a database and to access content stored in the database as-if it were a file. In layman's terms, AsterionDB provides a migration path away from the legacy hierarchical file-system.
https://cloudmarketplace.oracle.com/marketplace/app/asterionDB
AsterionDB, also the name of Mr. Guilford's company, traces it's history back over 30 years.
Tim Robertson, V.P. Oracle Solutions Group
I've had variety of opportunities into many aspects of technology and application development in my close to 40 years of being in the computing trade. Starting when 4KB of 6-bit memory which was enough to run a medium sized High School District on punched cards and tape. Through a decade of minicomputer software consulting in the greater Los Angeles and San Diego areas, both business software and technology solutions, helping folks move off of their mainframes.
Having been contracted to port the Oracle Product set to an obscure Mini computer, I then joined Oracle Corporation to initially support the follow on releases and then transitioned to Database Product Development.
During my 29 years at Oracle, I had a number of roles in Government, Higher Education and Healthcare solutions, from Release Management to Software Architecture. I eventually joined into a team which consolidated Demonstration Instances showing real running versions of Oracle's various Applications and Technology products — this was an architecture without the benefits of generic Cloud Infrastructures, we had to invent and roll our own. Eventually, this culminated in the automated creation of VMs, Storage and management / monitoring of the hundreds of collections of VMs to support a try enterprise deployment of Oracle's rich Product set.
During the last few years, I have become interested in container based virtualization.
Specialties: I have a good bit of a handle on Oracle's technology as well as it's Cloud offering (plus what's needed to make Cloud deployments successful).
Latest: I have been collaborating with a start up called AsterionDB to assist with the refactoring and packaging of their flagship product moving towards a micro-services model for the pieces outside of the Database.
Latest technical hobby / interests include building micro-based (Arduino, Raspberry Pi, funky sensors) projects and fun with RGB light strings, iOS App Development, and leveraging RESTful APIs.
Warren Jones, V.P. Business Development
Senior Financial Planning and Analysis Professional with expertise in financial analysis, reporting, budgeting, forecasting, compliance, performance management, systems integration, increasing revenues, and reducing expenses. Recognized for collaborating to reach business goals, building trust with operations clients, and developing innovative financial models and solutions to operational needs. Proven record of successfully negotiating major transactions and overcoming significant issues. Strengths include focus on results, conceptual and analytical thinking, commercial and business strategy and planning, and creative problem solving.
Finance and Strategy system integration from the business user/operations/customer perspective
Warren started his Finance career in the S&P500 pit in Chicago when there were no computers on the trading floor, when land lines, time stamps, hand signals, and an HP programmable calculator were the tools of the trade. He was around for the first electronic trading platform at the CBOE and has watched the technology evolve into what it is today with real-time trading on smartphones.
When he joined Continental Airlines in 1996, they were running an international operation with no e-mail and no enterprise-wide integrated accounting, financial planning, and flight profitability system. Over ten years with various carriers he was involved in the wholesale transformation of the IT landscape of the industry, building enterprise solutions for the various business units covering reporting, budget and forecasting, KPIs, etc., and working through corporate mergers and data migrations from legacy systems all while remaining compliant for FAA and SOX audit standards.